Halleli Nenner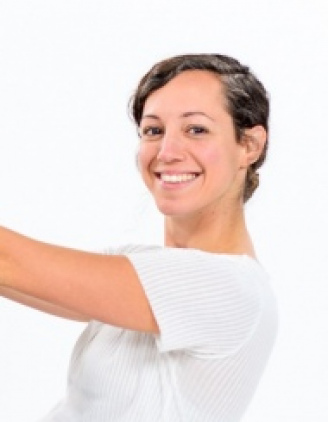 About My Practice

"I have had a passion for dance and movement skills from an early age, I love meeting people and sharing my knowledge of Classical Pilates and healing through movement.
My aim is to create a peaceful space for our members to practice fitness through Pilates using stretching exercises targeting specific muscle groups in order to achieve core body strength.
I use elements from my training in ballet and movement skills, combined with my acquired Pilates and yoga knowledge to create inspiring and unique lessons.
After graduating from the Sandcial School of Dance and Circus Skills in 2009, I went on to study at the Nissan Nativ School Of Acting in Tel Aviv. It was here that I discovered that Pilates would combine my love of yoga and movement which led me to pursue my path as a teacher.
I studied and still study every day;
Pilates Instructor Course and Anatomical Physiology Training with renowned Instructor Simone Markman at the college,
Reformer Pilates instructor with Liat Gindi, and with Ten Education in London.
Since qualifying as a Professional Instructor, I have successfully mentored and hopefully inspired groups and individuals of all ages to achieve and surpass their exercise goals."