Itka Andrlova
VTCT Level 3 Certificate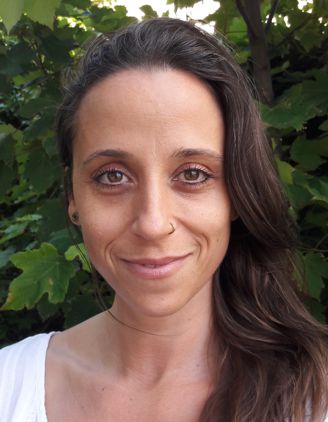 Itka is an international yoga teacher, therapeutic yoga teacher and a massage therapist.

Over 6 years ago she had embarked on a transformative personal journey to South East Asia where she immersed herself deeply into studying yoga, Ayurveda, meditation and bodywork. Itka qualified at Brighton City College in Swedish massage, Deep tissue massage, and Pregnancy massage. She also uses Neuromuscular therapy techniques, Myofascial release, Acupressure point massage and gentle stretches in her practice. In her mindful approach she uses her intuition and always adapt the treatment to clients' needs at that very moment to leave them with an experience of total relaxation and a sense of overall well-being.

Itka completed 500 hr Hatha Yoga Teacher training and also over 650 hrs Therapeutic Yoga Teacher Training in Thailand. She has studied for many months with yogis, medical doctor and a osteopath about human body, mind and soul and incorporating this knowledge and personal experience in all her treatments and classes.

She offers a wide range of interesting philosophical and therapeutic workshops. Also, Itka offers 1-to-1 Yoga-Psychological Therapeutic Consultations, where she assesses clients issues and creates tailor made programme including, asanas, pranayma, meditation, nutrition, lifestyle changes and overall empowerment.

She currently works as a Yoga teacher and Chair massage therapist in corporations in Brighton. She is an expert on designing yoga classes for people with sedentary type of work.

Itka has been studying, teaching, delivering workshops and practicing massage in UK, Thailand, India and Czech Republic.

She is constantly working on developing her skills: attending workshops, meditation retreats postgraduate courses and keep herself up to date with latest researchers in holistic health and science.