Sarah Milton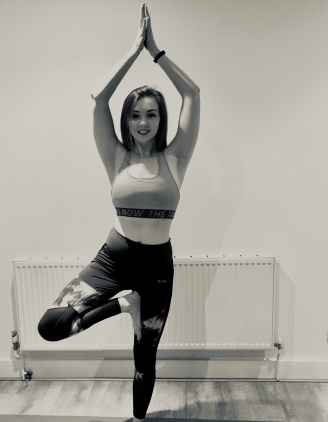 Sarah is an enthusiastic, passionate, nurturing yoga teacher and also a professional actress and playwright! She loves dogs, wholesome food and cooking, spending time with friends, the theatre and yoga (obviously!) and travelling the world; learning about new cultures and places!
Sarah started practising yoga during her time training at drama school in 2009.After a few years break in 2012, she returned to it in 2015, craving the mindfulness and physical strength she'd found in the practise in her late teens – early twenties. She completed her 200 hr Yoga Teacher Training with The Yoga Garden, Dial Post, West Sussex in May 2018, certified by The Independent Yoga Network.
The word YOGA is from an old language called Sanskrit, and it translates to mean "union", and this is the union of the mind and the body. Yoga transformed so many things in Sarah's life positively.The way she feels about her body, the way she deals with stress and anxiety, the way she breathes, and to the way she prioritises her life. Come and practise Midweek Revival Yoga at Essence on Wednesdays with Sarah!