Tis The Season To Be Jolly...
...Get a colonic, and look and feel great - with our help!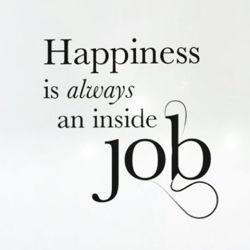 Tis NOT the season to overindulge (for 3/4 months!!)

Ok, so I hope we can stay jolly all season, but I also hope that we are not going to overindulge for the entire coooold weathered seasons which as we know here in England can be a very looooong time!

I absolutely agree that over the festival period we should enjoy ourselves and let ourselves break routine and perhaps be a bit naughty... BUT let's do ourself a BIIIIG favour and keep it to the main day and if you choose to, a few cheeky days after. The less time we spend being naughty, the less damage done and the greater we will feel!! helping us to look and feel good, to enjoy ourselves, party, relax and have a very happy Christmas and New Years.
So the days have gotten significantly shorter and a hell of a lot coooolder!! It is natural at this time of year to revert into hibernation mode. But, we can definitely do this in a healthier way and still stay healthy, have LOTS of energy and not reverse all the good work we put in over the summer.

When it gets dark at 4/5 o clock and can feel like the middle of the night when we finish work we stay in more and can be less active and can eat and crave more and heavier, stodgier food. Also, piling on our much needed layers of clothes I know it is far easier to hide a few pounds. Out of sight out of mind.

But all of this contributes to less energy, the slowing down of our metabolism, lower mood, decreased fitness and general decrease in overall well being. Which is not what we want over the party season and for half of our year!

Let's make little healthier choices and changes so we can look and feel our best all year round, and add a bit more energy and sparkle to the festive period.

Book yourself a course of exercise classes or into a new class you haven't tried before. If you do this to have made the commitment and will be easier to do it and to get you off the couch and stop you getting into your pj's too early and maybe eating too much during the loooong evenings. After a bit of exercise you will have more energy, make better food choices and you can enjoy the beautiful warm yummy meals more!! And also feel a bit smug with yourself :) which is always nice! as well as be healthier, leaner, fitter and HAPPIER!

We have already begun to crave warmer and heavier food like stews, roasts and more hearty and stodgy meals. That's ok!! It's about making better and healthier choices and enjoying the wonderful food that comforts us at this time of year.

I believe it is very important to eat seasonally and keep warm using warm food and drinks during the colder months.
We can definitely still do this and enjoy without overindulging, putting on weight and feeling lazy and sluggish.
Look up the vast and beautiful array of vegetables that are produced at this time of year and the lovely yummy recipes that you can make with them. A lot of them are super easy to prepare and involve just throwing all your ingredients on a baking tray with some good quality healthy oil and herbs and bunging them in the oven, filling the whole place with wonderful smells and warmth. Even the most novice chef can roast up a feast simply.

It is so so important to take care of our gut health and digestion all year round! and especially over the colder months as now is when it can feel easier to eat more less healthy food and be less active.

I believe that we should all treat ourselves and perhaps be a bit naughty during the festival celebrations!!
BUT, let's REALLY enjoy it and keep it to those few days. From now, let's take good care of ourselves, keep with or create a new healthy routine and eat well.

NOW is the time to make the changes and end any bad habits that may have crept in with the cold dark evenings.

Let's detox, kick start or continue our healthy eating and keep exercising.
DO NOT WAIT UNTIL THE DEPTHS OF WINTER AND JANUARY!! 1-2 months of overindulging, bad habits and naughty choices can really affect our overall health, our waist line, energy levels, mood and can make our aims and goals for the rest of the year far more difficult to achieve.

NOW IS THE TIME TO HAVE A COLONIC!!!!
To kick start a healthier diet and lifestyle and a new healthier routine.
To improve bowel function by removing colon waste/toxins.
To increase transit time so we are not reabsorbing toxins back into our system affecting our health.
To increase our metabolism.
To rehydrate the large intestine (also known as colon or bowel)
For clearer and healthier looking skin (helps reduce and can clear acne, Psoriasis and other skin complaints.)
To reduce headaches/migraines over what can be a stressful period.
For better sleeping patterns during these longer nights.
To help with stress and anxiety- much needed especially those last few shopping weeks!!
To improve liver and gall bladder function, for all those christmas parties and mulled wines ;)
To improve mental or physical sluggishness.
To relieve and improve constipation.
To increase energy. For work, shopping parties and life!
To strengthen our immune system and help to fight of the colds and flu's that are all around.
For better absorption of essential vitamins and minerals.
Will absolutely help with bloating, flatulence, diarrhoea and IBS (irritable bowel syndrome)
Can aid with weight loss WOOHOO!
Will improve body odour, for those cozy romantic nights in ;)
Can massively help with naughty food cravings that we all get at this time of year.
Can relieve Haemorrhoids
For a greater sense of overall well-being
The treatment will leave you feeling positive and happy and can really help to lift our mood when it can dip for so many of us at this time of year.
And it will make to feel refreshed, clean, light and energised for all the fun we will have and for the lovely winter and happy Christmas and New Years that I hope we all have.

Tis the season to get a colonic, stay healthy and look and feel fantastic !!!