Ingrid Pianet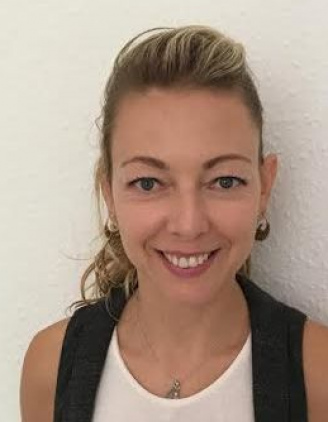 Ingrid has over 10 years experience. Her first job working in a complimentary health centre in London alongside a very successful osteopath gave her a good introduction and understanding of the fundamental principles of alternative therapies. Since then and after qualifying as a Holistic Massage therapist, She has worked in many environments always adapting her treatments to the clients. She specialises in Deep Tissue and Pregnancy Massage. She is very thorough and will make sure that she adapts her techniques according to your needs and requests.
Even though Massage can sometimes be painful, Ingrid believes that massage should be a pleasant experience that should leave you feeling nurtured. For this reason she will always build the pressure gradually so that it is always kept at a level that is bearable.
Massage is not only for physical relief, it should also help on a mental and emotional level to be a truly holistic experience.
She uses a combination of breath work, stretching, trigger points and improvisation. She enjoys seeing her clients feeling relaxed, energised and grounded at the end of a session.
Over the years Ingrid has helped people with mental or emotional stress management, sports injuries, repetitive strain injury, scoliosis, fibromyalgia, ME or simply for general maintenance and well being purpose.
She has also helped women during pregnancy and post birth.