Phil Hall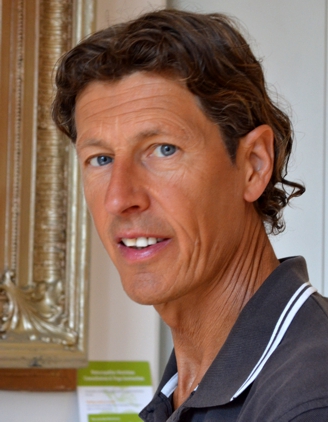 I started practicing health in 1985 and over the last 30 years, have obtained several qualifications in Nutrition, Massage, Colonics, Iridology, Counselling, Herbs and eventually Naturopathy (which utilises the body's many natural ways of healing itself such as fasting, juicing etc). During this very rewarding journey, I have developed an awesome respect for the body's own ability to heal itself - it is a truly amazing machine. It knows exactly what to do all the time - we simply need to provide it with the right conditions and then let it get on with it!

Our lifestyles today can often adversely affect our health, so knowing your individual strengths and weaknesses - mental, physical and emotional - is extremely useful. I always aim to educate so that you can understand yourself better and can thus make some fairly simple choices and changes that will, over time, produce some profound lasting benefits.

I love helping people get healthier. We are all fascinating puzzles and for me, there is simply no better type of work. Maybe you just want to stay healthy, get a health check up, go on a detox, lose weight, get fitter, get inspired, understand your own body better or deal with a minor or major health issue. Indeed, whatever the problem, if you want to solve it naturally, I can help you.

We usually only realise the importance of maintaining our health when we're actually ill, so be pro-active today and look after yourself - after all, you are worth it.
Testimonials (4)
I learnt so much about myself and everything began to make sense
A uniquely inspiring therapist, Phil really cares about helping people
I was really nervous but you completely relaxed me and I felt great
Thanks for helping me overcome what I thought was a lifelong ailment