Yin Yoga
Yin Yoga
with Naomi Givans
6:15 - 7:15 pm, £11.00, Drop-in or Pre-booked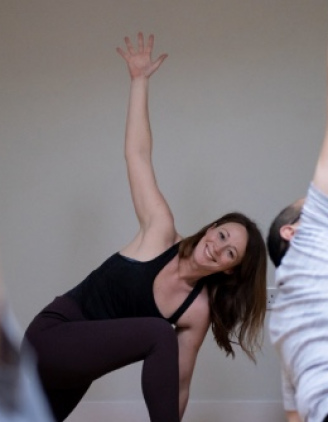 About My Class
Starts Tuesday 2 July 2019
Yin yoga is the ultimate chill out of yoga styles. It is also an extremely useful practice to calm and relax the mind. So it's perfect for those experiencing stress but also great for those who need to balance out an active lifestyle. Yin is a lovely complementary practice for those already practising other forms of yoga.

This practice stretches and targets both the deep connective tissues between the muscles but also the fascia throughout the body. The poses are held for a longer time period than other types of yoga. They are mostly seated or lying poses, and the practitioner will passively relax into the pose rather than activating the muscles. Yin is suitable for beginners and more advanced students.