Craniosacral Therapy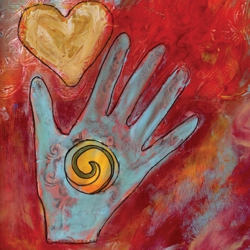 Craniosacral Therapy (CST) is a gentle yet powerful treatment that involves 'listening with the hands' to the subtle rhythms and patterns that express the body's story. Unresolved tensions from life's experience, physical or emotional, can restrict the natural healthy motion of fluids and tissues.
General Information

The aim of treatment is to encourage and enhance the body's own self-healing and self-regulating capabilities. Treatment facilitates the body to reorient to its inherent health, restoring natural motion and flow. It enables you to reconnect with yourself by helping to create the right conditions for health, vitality and wellbeing.

How can Craniosacral Therapy help?
CST acknowledges the inter-connections of mind, body and spirit. Treatment is both gentle and safe for all, and as such is suitable for most conditions. Many ailments respond well to treatment including:


Allergies
Arthritis
Birth Trauma
Breathing disorders, including asthma
Depression
Digestive problems
Fatigue
Hyperactivity
Insomnia
Low energy
Menstrual pain
Migraines and Headaches
Muscular aches and pains
Post-dental trauma
RSI
Sciatica
Stress and Anxiety
Tinnitus
Trauma - Issues arising from trauma
What happens in a session?

There is an initial consultation at the beginning of the first session. Treatment is fully clothed whilst lying on a couch. The practitioner places their hands on areas of the body where restrictions are felt, commonly the head (cranium) and base of the spine (sacrum). During treatment the client may experience heat, tingling, pulsations and other sensations, including a deep sense of relaxation.